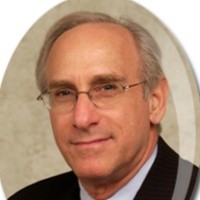 Paul Black is a trial experienced adjunct professor of real estate with 30+ years of experience providing real estate litigation consulting services. Professor Black has testified as a real estate expert in federal and circuit court. His areas of expertise include the calculation of real estate economic damages, commission disputes, real estate broker/realtor standard of care and due diligence.
EXPERIENCE
Real Estate Litigation: Professor Black's practice includes broker standard of care, calculation of economic damages, insurance defense, due diligence, eminent domain, broker ethics and commission disputes. He is currently on the faculty of Florida International University (FIU) and was formerly on the faculty of the University of Miami.
Real Estate Consulting:

 

Services and specialties include conducting market feasibility studies encompassing all aspects of real estate development including residential (primary, secondary, affordable and retirement housing), office, resort and industrial properties, investment analysis, analyzing real estate investment plans and strategies in order to achieve financial goals,  highest and best use analysis,  determining development strategies for multi-phased projects and acquisition analysis.
U.S. Court of Federal Claims
Circuit Court – Miami-Dade County
Circuit Court – Broward County
Circuit Court – Martin County
Circuit Court – Monroe County
Circuit Court – St. Lucie County
Circuit Court – Orange County
Circuit Court – Polk County
Circuit Court – Sevier County, Tennessee
Circuit Court – Charlotte County
Circuit Court – Pinellas County
Circuit Court – Palm Beach County
Circuit Court – Brevard County
Real Estate Institute, Certificate Program
New York University, New York, N.Y.
M.B.A. Degree in Finance
Adelphi University, Garden City, Long Island, N.Y.
B.S. Degree in Finance; Minor in Economics
Long Island University, Brooklyn, N.Y.
Visit Us
7700 N. Kendall Drive, Suite 807
Miami, Florida 33156